INAUGURAL EXHIBITION
The 2021 category Winners and selected Highly Honored images are on display at the Nairobi National Museum, Kenya through Jan. 15, 2022
We are in the process of selecting more Highly Honored images to be published in the Special Mkapa Edition of Nature's Best Photography magazine. All entrants will be emailed with the final results.
ABOUT THE COMPETITION
To celebrate African Wildlife Foundation's 60-year anniversary, AWF is working in collaboration with Nature's Best Photography to launch this new photographic competition intended to engage global audiences through the documentation of wildlife and wild lands in modern Africa.
The Mkapa Awards program is named to honor one of Africa's most beloved leaders, H.E. Benjamin Mkapa (1938-2020).
His Excellency Benjamin Mkapa served as President of Tanzania from 1995 to 2005. Mkapa began his career as a journalist, understanding the importance of communicating with the public to better inform, educate, and open dialog on important topics. Today, Mkapa's name remains widely respected for his legacy of principled leadership and protecting Africa's wild heritage.
MKAPA PHOTO AWARDS CATEGORIES
What separates the Mkapa Photo Awards from other photo competitions is our core commitment to conservation through categories that are specific to topics of concern in modern Africa. The following categories and the photographic stories they reveal will bring global focus on Africa's wildlife challenges and how to address them as well as its many benefits and the true passion for the wild it instills. We also believe including categories that artistically represent the spectacular diversity and beauty of wild Africa are important for broad public engagement and conservation inspiration.
COEXISTENCE AND CONFLICT: WILDLIFE IN MODERN AFRICA
Wildlife can coexist and even benefit local communities through ecotourism, employment, and development linked to wildlife economies. Conversely, issues such as poaching, bushmeat trade, wildlife trafficking, human/wildlife conflicts and unplanned development threaten not only the future of wildlife but also the continent's most unique economic asset in the unique African wildlife that supports the economy.
CONSERVATION HEROES
Images portray the importance and impact of protected area authorities, conservation organizations, community groups, as well as individual caretakers of wildlife who work in the field as rangers, researchers, veteranarians, conservation professionals, and community activists, or are otherwise devoting their lives to protecting wildlife in Africa.
AFRICAN WILDLIFE AT RISK
Many African animals are threatened, vulnerable, endangered, and critically at risk of extinction. AWF is working every day to protect these species.
FRAGILE WILDERNESS
Dramatic landscapes and awe-inspiring perspectives of Africa's wildlife habitats.
AFRICAN WILDLIFE: BEHAVIOR
Behavior of all forms of wildlife found within Africa's diverse ecosystems.
AFRICAN WILDLIFE: PORTRAITS
Striking portraits of wildlife made within Africa's native environments. Includes mammals, birds, reptiles, amphibians, fish, and invertebrates.
AFRICA'S BACKYARD WILDLIFE
Wild animals living within or alongside urban environments, in or near African villages and cities, in backyards, gardens, and local parks.
ART IN NATURE
Artistic compositions (the colors, forms, textures, patterns, etc.) found in Africa's natural world.
AFRICA IN MOTION / VIDEO
Video is an important tool for recording and sharing nature. Filmmakers share favorite moments of natural wildlife behavior and outdoor experiences in Africa.
YOUTH AGE 18 and Younger
Young photographers were invited to enter their images made in any of the above catgeories. There are two Youth Winners; one living in Africa and one International Youth Winner outside of Africa.
JUDGING PANEL
The Mkapa Awards Judging Panel reviewed all entries and selected finalists based on overall appeal, originality, conformity to rules, technical quality, and artistic merit. This distinguished panel represents a deep understanding of natural history and progressive conservation strategies, photographic expertise, and technical evaluation skills, all with a shared passion for Africa's wildlife and people, and with the highest ethics in their respective fields. The judges include accomplished wildlife photographers, leading conservation professionals, highly regarded safari guides, and youth conservation activists.
Craig Sholley, Senior Vice President, AWF, Washington, D.C., USA. Contest Co-founder, Photographer, AWF Safari Leader.
Craig's experiences with wildlife and conservation began in 1973 as a Peace Corps volunteer in Zaire. As an L.S.B. Leakey grant researcher in the late 1970s, he studied mountain gorillas with Dian Fossey and, in 1987, became director of Rwanda's Mountain Gorilla Project, of which African Wildlife Foundation was a sponsor. Craig has acted as Scientific Advisor for the award-winning IMAX film, "Mountain Gorilla," and with National Geographic, he surveyed the conservation status of mountain gorillas in the aftermath of Rwanda's civil war. Craig's direct involvement with AWF began as a Senior Associate and member of AWF's Board of Trustees, and now serves as Senior Vice President.
Steve Freligh, President, Nature's Best Photography Fund, McLean, Virginia, USA. Contest Co-founder, Photographer, Editor, Publisher.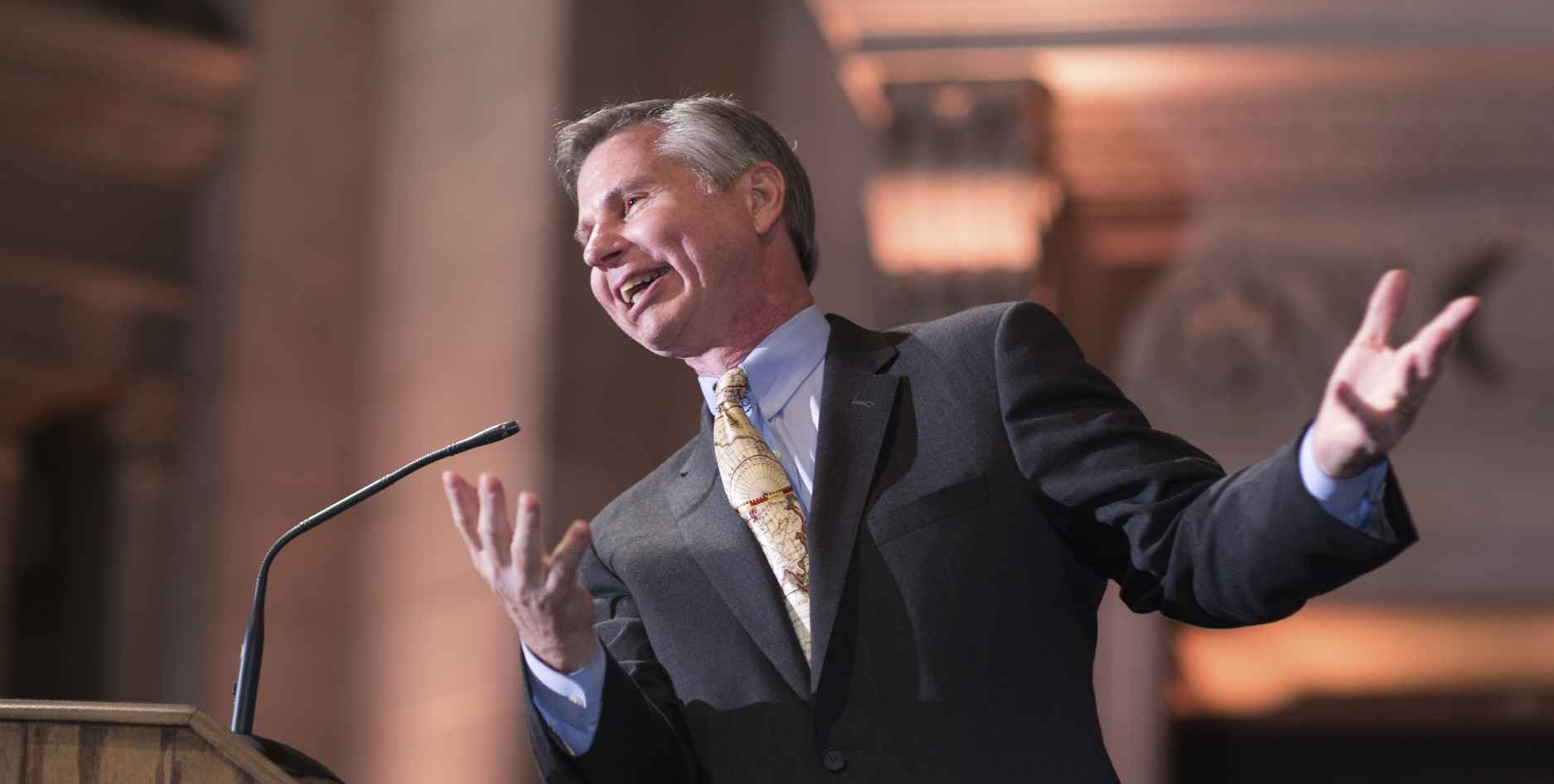 Steve has spent his career connecting people with nature through visually-directed and conservation motivated multimedia programs. As a biologist, his past work included wildlife research and photo documentation in Montana, Idaho, and Wyoming. Steve spent 15 years directing photo and editorial projects with the National Wildlife Federation, along with other visually driven publishing projects with the African Wildlife Foundation, Smithsonian Channel, Discovery Channel, National Geographic Society, MSNBC, Panasonic Lumix, Epson, Nikon, Sony, and many more. A centerpiece of Freligh's work has been his development of Nature's Best Photography magazine along with a 20-year alliance with the Smithsonian's National Museum of Natural History in Washington, DC and other global venues that included large-format print exhibitions, multi-media awards presentations and international gala events.
Federico Veronesi of Nairobi, Kenya. Fine Art Photographer, Safari Guide, and former NBP Grand Prize and African Wildlife Category Winner.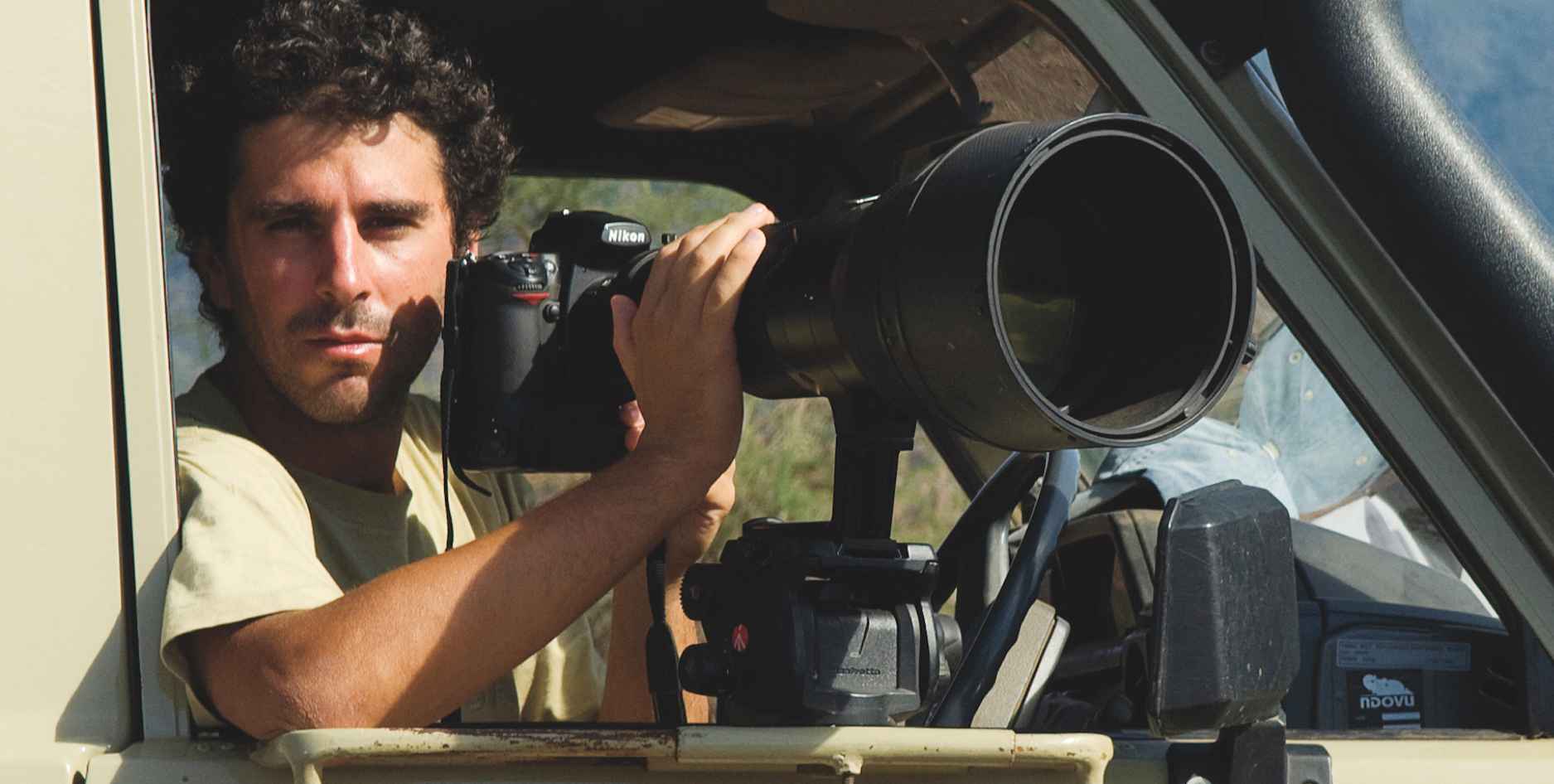 Federico is a wildlife photographer born in Italy. Fascinated by African wildlife since early childhood, he moved to Kenya in 2002 to follow his dream of living among them. He spends his time traveling the majestic wilderness of the East African savannah, following wildlife day after day to photograph as their stories unfold. Contributing to the conservation of African wildlife through his imagery is his priority.
Melissa Groo of Ithaca, New York, USA. Wildlife and Conservation Photographer and Writer, former African Elephants Researcher.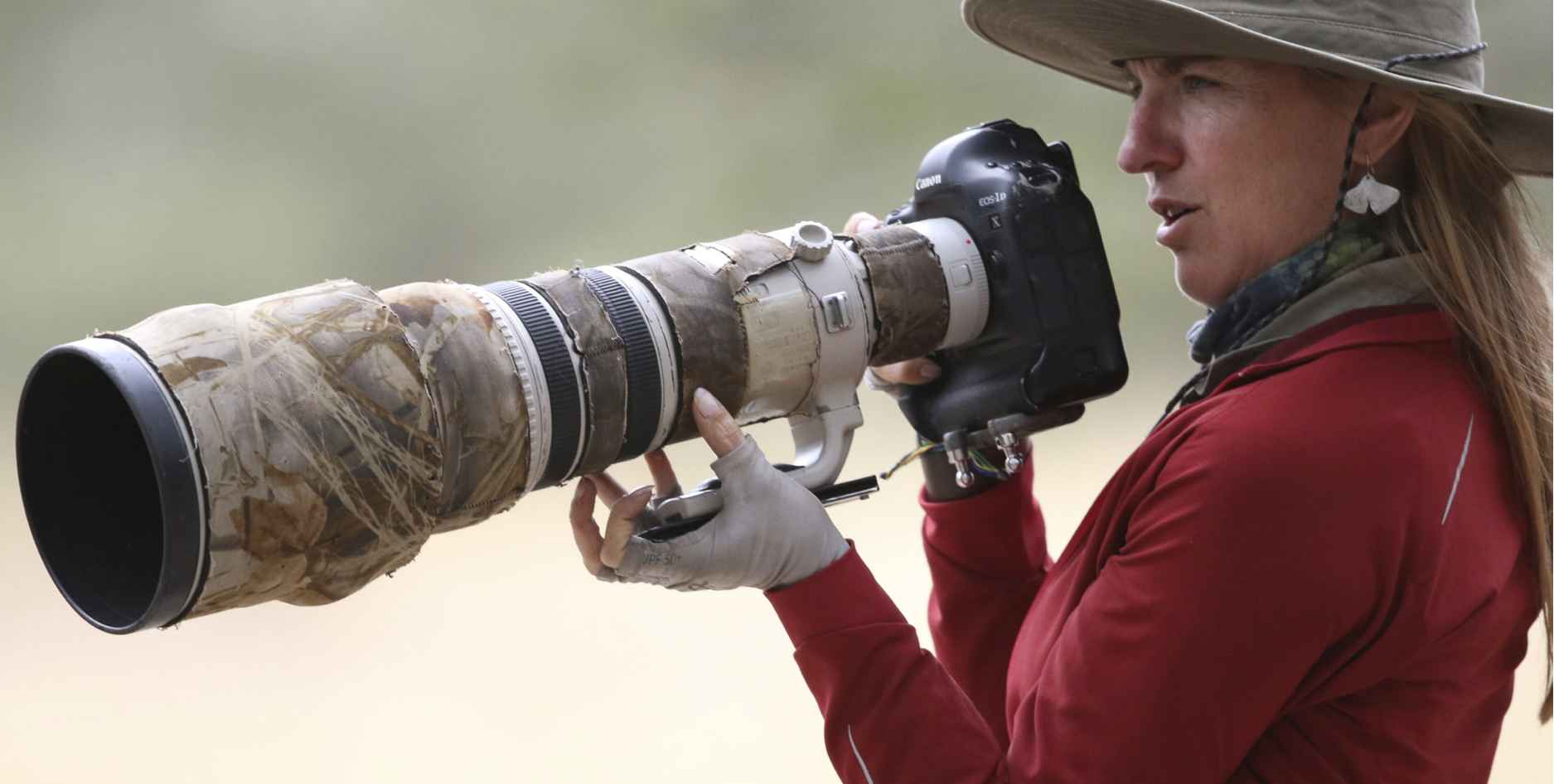 An award-winning wildlife photographer and writer, Melissa is an Associate Fellow of the International League of Conservation Photographers, wildlife columnist for Outdoor Photographer magazine, and Contributing Editor for Audubon magazine. She is widely recognized for her expert guidance in ethical practices for nature photographers in the field.
Ona Basiname of Maun, Botswana. Professional Tour Guide, and Wildlife Photographer.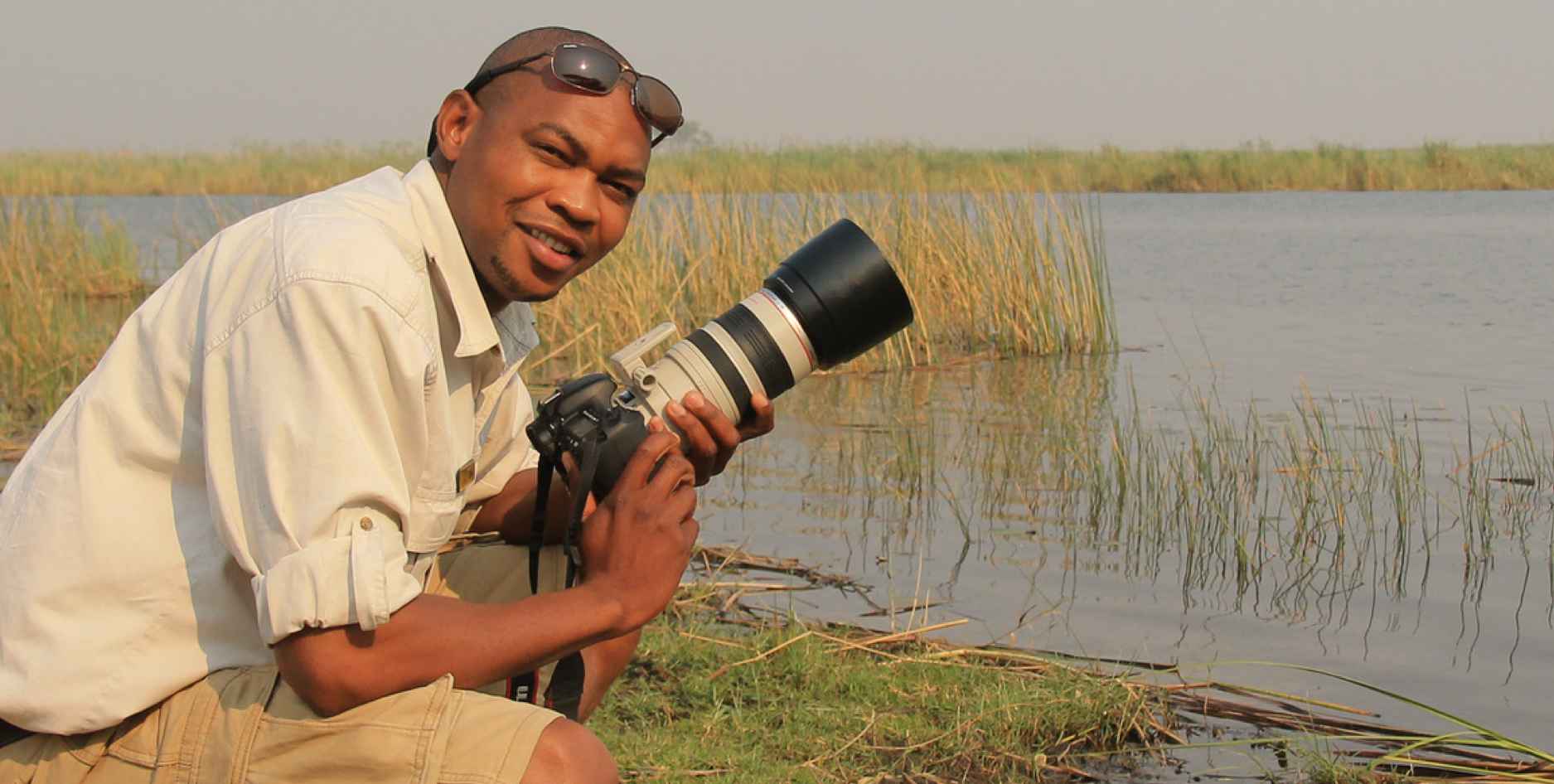 Basiname has lived with wildlife virtually all his life and has become one of the most respected guides on the continent, working for Wilderness Safaris since 2010. His passion, enthusiasm, and professionalism have endeared him to guests and colleagues alike. A keen writer, photographer, and aspiring wildlife photojournalist, his images and articles have regularly appeared in numerous travel magazines.
Elizabeth Wathuti of Nairobi, Kenya. Environment and Climate Activist.
Elizabeth, the founder of the Green Generation Initiative, is currently the Head of Campaigns and Daima Coalition for green spaces protection, and Coordinator at Wangari Maathai Foundation. She also serves as a member of: the Counties Advisory Committee at the Upper Tana Nairobi Water Fund Trustees, the Greenbelt Movement, the Elephant Neighbors Centre, and the International Reserva: The Youth Land Trust.
David Rosenzweig of Mineola, New York, USA. Photographer, Conservationist, and former NBP Youth Photographer of the Year.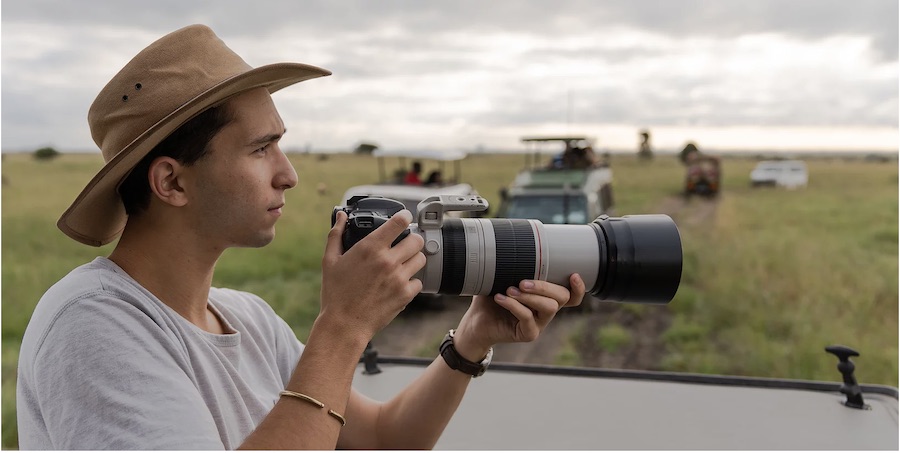 David's focus on wildlife and conservation photography in sub-Saharan Africa led him to work with rhino and big cat organizations to protect some of Africa's most endangered species. Deeply interested in raising the African narrative to the global stage, he works for the international non-profit program, SEED (Stanford Institute for Innovation in Developing Economies), that seeks to end the cycle of global poverty by supporting entrepreneurs on the African continent.
NBP and AWF
About Nature's Best Photography: Where People Bring Nature into Focus
Twenty years ago NBP was founded to inspire, educate, and motivate a better understanding, appreciation, and conservation of the natural world through the art of photography, storytelling, and personal wellness initiatives. This dynamic public engagement platform has produced high quality award-winning publications, large-format fine art print exhibitions, multimedia and televised presentations, and prestigious museum programs and events hosted around the globe.
About African Wildlife Foundation:
AWF is the primary advocate for the protection of wildlife and wild lands as an essential part of a modern and prosperous Africa. Founded in 1961 to focus on Africa's conservation needs, AWF articulates a uniquely African vision, bridge science and public policy, and demonstrate the benefits of conservation to ensure the survival of the continent's wildlife and wild lands.
NBP and AWF Media Contacts
Copyrights to the photographs from the Nature's Best Awards are owned by the photographers. Publication is prohibited without special permission from Nature's Best Photography and with accompanying proper credits to the photographers and/or watermarks.
To include images in media coverage, email Deborah Freligh, NBP, McLean, Virginia, USA or call +1 (703) 307-7010
For inquiries about interviews with representatives of AWF regarding the Mkapa Photo Awards or any of the Awards judges, email Patrick Mitchell, AWF, Washington, D.C., USA or call +1(202) 991-7508 or email Wambui Odhiambo, AWF, Nairobi, Kenya or call +254 701864021
For inquiries about exhibitions and/or events, sponsorships, partnerships, and corporate or individual support, email Steve Freligh, President, NBP, McLean, Virginia, USA or call +1 (703) 307-7010